Right before paper clips and fasteners came into being, people collated white paper documents by tying them with ribbons. It wasn't until the development of the modern stapler when documents had been held together permanently. Read on as Opisina.com.ph delves into the stapler's interesting past.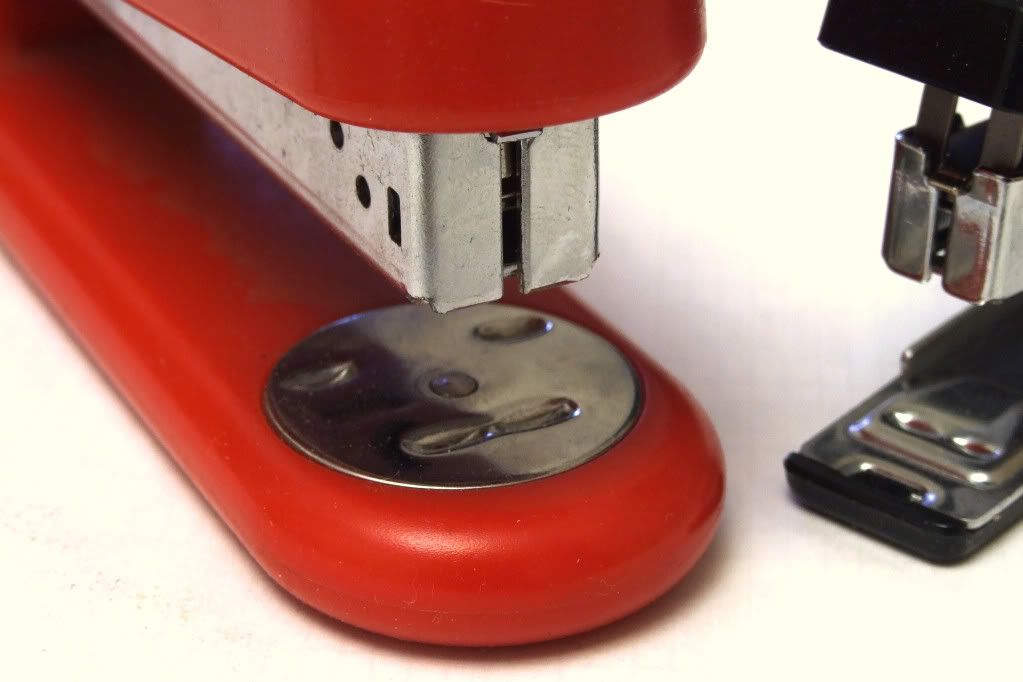 Stapler prototype
The first stapler recorded in history was used by King Louis XV. The stapler bears the insignia of the court and had to be manually bent. These bendable wire fasteners served as staplers back then, and among the most notable of its kind was developed by George W. McGill, who was attributed to have invented the stapler prototype in 1866. McGill developed a bendable fastener that could be inserted into a file of paper. Later that year, McGill invented the machine that can automatically insert the fastener into paper. This device was showcased at the Centennial Exhibition in Philadelphia, Pennsylvania.
McGill did not stop working on improving his version of the stapler and in 1879, he was granted the patent for what was called the McGill Single-stroke paper press. This kind of stapler can load a half an inch wide of staple wire into paper but can only do it one at a time. McGill's paper press also doesn't resemble the modern day staplers as it's not handy (it weighs two and a half pounds).
Modern Stapler

As with some modern inventions, a number of manufacturers and individuals in the office supplies business claim to have invented the modern stapler. They mostly did versions of the stapler, however, with one probably better than the other.
Perhaps one of the most notable improvements of the stapler was the version made by Henry R. Heyl, also from Philadelphia. Heyl created a stapler that will not only insert the staple into a group of paper but also clinch the staple wire closed.
In 1895, the EH Hotchkiss Company invented staples attached on a strip that are fed into a machine that forces the staples into the paper. The design of the stapler grew swiftly in popularity. In Japan, staplers are even called Hotchkiss as they lack the word for it. Three decades later, an inventor named Jack Linksy came out with "frozen wire" staples, which were basically staples bound in a row by glue. Like the Hotchkiss staples, this row of staples was loaded into the machine. (Photo of the Hotchkiss stapler was borrowed from here.)
During the 50s, Swingline, the staple company established by Linksy, became known as one of the best staple products manufacturer worldwide.
Explore our desk accessories today:

    Plus Heavy Duty Stapler                         Max Stapler HD-10, Small                              Prince Desk Stapler B45, Full Strip